Transactions...
As a real property transactions professional in Austin, TX, I represent clients on purchase, sale, and lease of residential and commercial real estate properties. I've held licenses in four states, and am currently a broker here in Texas. I've been representing clients for over 30 years and possess a broad range of sales, consulting, and building development experience, working on projects of all types and sizes ranging from $100K to $500M.
With my background, I have a rare skill, education, and experience set that is optimally geared for this industry. I understand homes and commercial buildings, literally, from the ground up.
If you own a home, building, or piece of land... or looking to purchase/lease... please consider hiring me as your professional. I'd welcome the opportunity to talk with you, understand your goals/motivations, and help you make the optimum investment choices possible.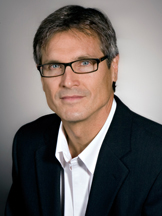 Learn More...
About Arthur
Consulting
Development
MOXI